This Summer's newest additions highlight time-honored silhouettes that are graceful, yet playful and elegant. We are delighted to present another fashionable season incorporating classic and modern styles. Also, tried-and-true best sellers are reintroduced in refreshed colors and fabrics.
Within our catalog, we are extending the fabric selections with classic monochrome colors of beige, gray and black and featuring versatile, rich color tones such as darker green, teal and terracotta.
Below is our latest color and material combo:

Groovy, Contemporary Silhouettes
With a sense of playfulness and excitement, this season you'll discover groovy 70's and curvy art-deco silhouettes illustrated by their soft, sculptural forms. Fashioned on soft, quality textural fabrics such as velvet, boucle and faux shearling upholstery, the pieces also present a sense of calm to a space.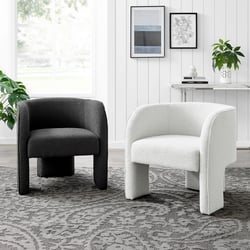 Matteo Fabric Accent Arm Chair
1970/80's maximalist influences with barrel-back profile, round curves and boucle upholstery. The chair's style fits perfectly in a modern contemporary setting; radiating luxe and uniqueness to an interior decor.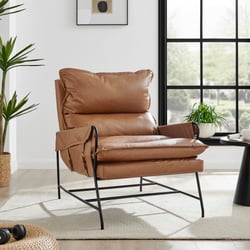 Thierry Faux Leather Accent Chair
Inspired by Scandinavian style and sensibility, the Thierry chair boasts aesthetically pleasing angular lines featuring a wing-tipped padded back and seating cushion in cider tone. Moreover, dynamic colors in various degrees of red and brown are utilized to punctuate the design and bring warmth and excitement to a space.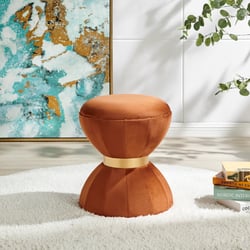 Shenelin Velvet Fabric Ottoman
The art-deco classic styling has been trending for the last few years. Inspired by its bold designs and symmetric shapes, our latest ottomans adorn shapely silhouettes in rich terracotta colors and pleated velvet fabrics.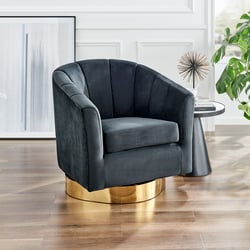 Natasha Velvet Swivel Arm Chair
In the accent chair category, our swiveling arm chair illustrates the art nouveau style elegantly with its luxe velvet cover and channel tufting backrest propped on gold painted steel base.
Solid Trembesi Woods
In our living segment, solid Trembesi woods are crafted by Indonesian artisans creating distinctive contours for an exquisite look using accent tables and decor. Side Tables are skillfully designed creating work-of-art pieces in sculpted forms that highlight their natural duo tones.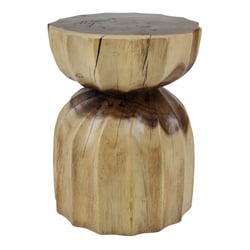 Aida Trembesi Side/End Table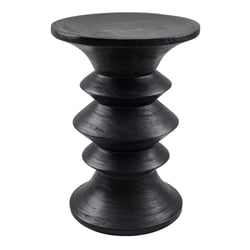 Ziva Trembesi Side/End Table
FSC Certified Items
A variety of styles in living and dining segments include FSC Certification. The long running styles are best selling Charlotte KD Dining Chairs and Steward swiveling accent chairs. For a complete list, download this form.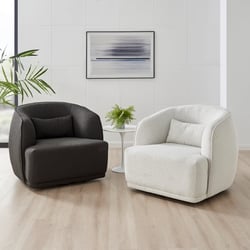 Steward Fabric Swivel Accent Chairs
Our 25% off special promo for the new collection takes place between July 1 to July 31, contact sales@newpacificdirect.com for more info.
In the meantime, check out the full catalog of our latest collection!