As the leaves turn from their perennial verdant hue to intense burnt caramel and florid tones, Autumn transforms into one of the most beautiful seasons of the year. It's also that time of the year bringing eventful gatherings around the dinner table with your favorite people! Since decorating could be just as important as the meals you're serving, I've decided to focus on these dining decor inspirations:
1. Subdued Wall Color other than Gray to Destress & Harmonize your Living Spaces -- described as a move from whites and neutrals color schemes that have dominated in the last few years, the paint makers' Behr created 20 trend colors for 2018 with sanctuary and relaxation theme in mind.
In this dining room, Behr's Equilibrium T18-20 paint color is incorporated for the wall giving this space a serene yet welcoming atmosphere.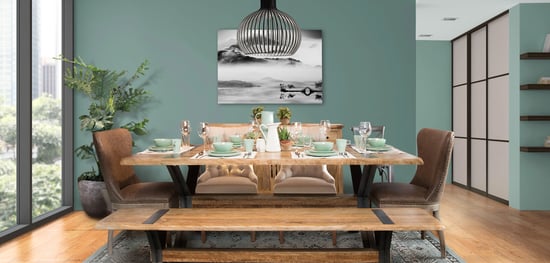 Rustic farmhouse style dining pieces is incorporated for an elegant contrast that add character to this space, take a look at NPD's latest Marcello Dining Collection.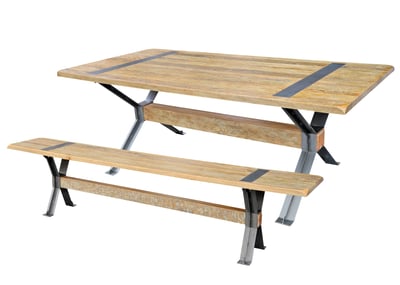 Marcello KD Dining Table with Metal Inlay in Rustic Indigo paired with KD Dining Bench (sold separately)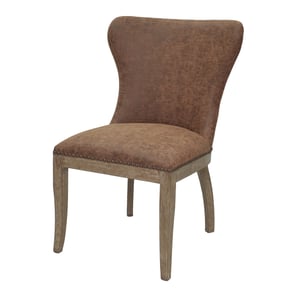 Dorsey Faux Leather Chair in Nubuck Chocolate or Charcoal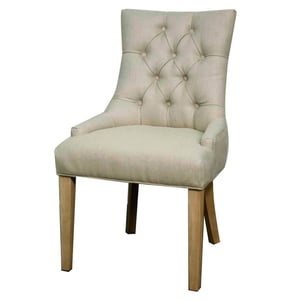 Nicole Fabric KD Dining Chair in Sand
2. Black as a Statement Color -- another move from subdued to sleek and sexy. Dramatic look in living spaces is boldly missed and now, look out for reemergence in the upcoming year. Black tone amplifies avant-garde feel while providing a sharp/crisp mood that is naturally stylish and elegant.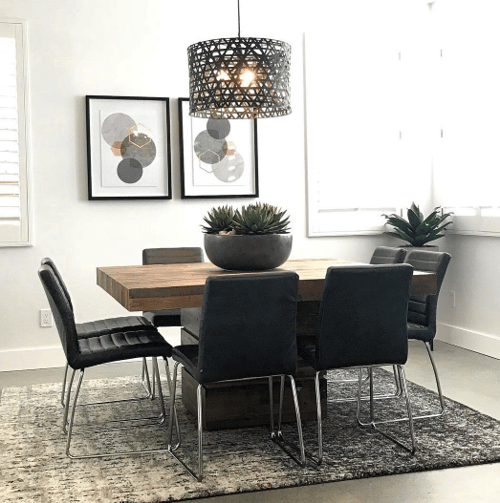 3. Sculptural & Airy Silhouettes -- according to HFN Magazine's latest report on High Point Market Idea book, mixed-materials in modern silhouettes that unify lightness for structure and elegant form for style captured the consumers' need for a look that speaks a less-cluttered lifestyle.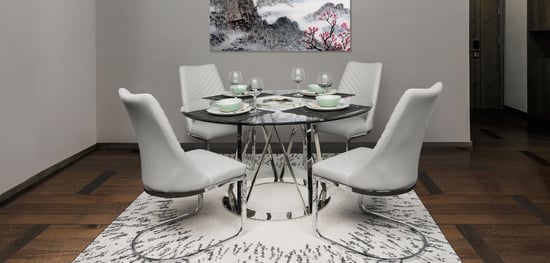 Cantilever Chairs with Chevron Pattern Back Upholstery matched with Polygon Metal Base Dining Table reflects a contemporary modern look that's clean and sophisticated.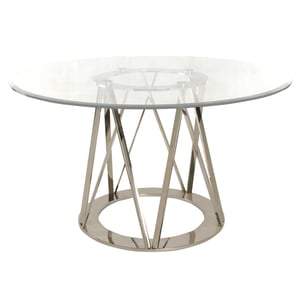 Rolin KD Round Dining Table in Stainless Steel or Rose Gold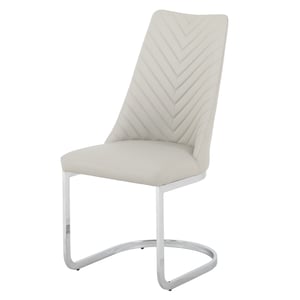 4. Green + Natural Hues -- due to nature deficit living spaces and the rise of environmentalism, recurring lifestyle changes that focus on balance and harmony in interior design are becoming the norm. From pea green to richer olive shades, look for prominence in teal or ones with yellow tones.
Here, we've curated two dining room looks integrating various green and timber shades as the latest style direction.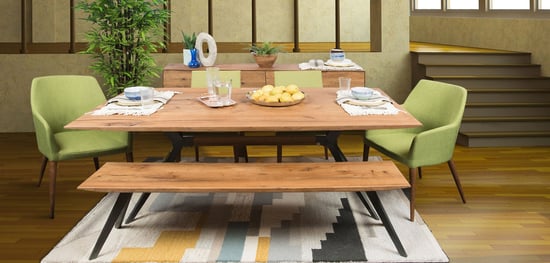 Modern apartment with geometric shape in minimalist pastels shades of mint green and timber.
Lorenzo KD Sideboard 4 Doors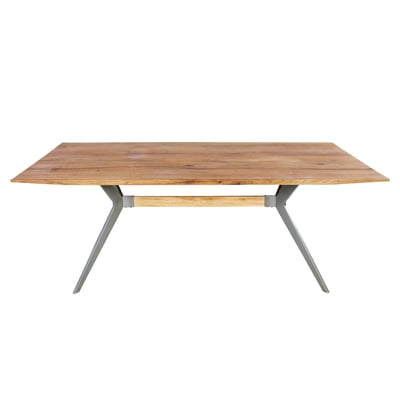 Pollux KD Dining Table in Antique Woodland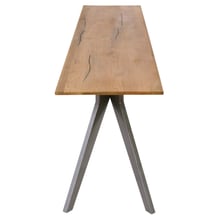 Pollux KD Bench in Antique Woodland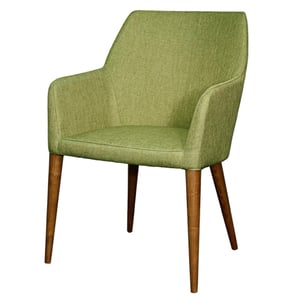 Regan Fabric Chair with Walnut Legs in Limerick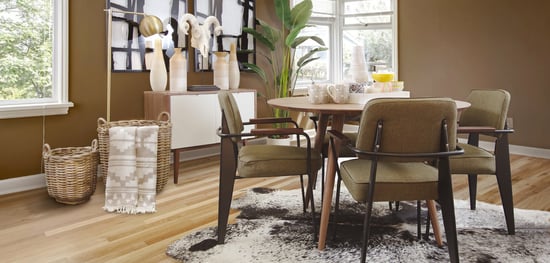 Mid-Century Cottage styled Dining with Olive chairs and wood tones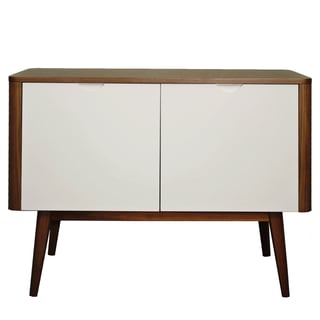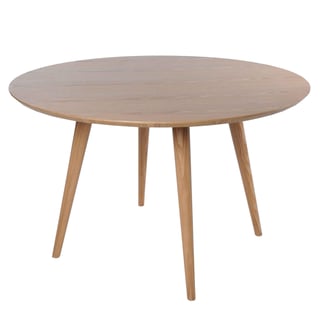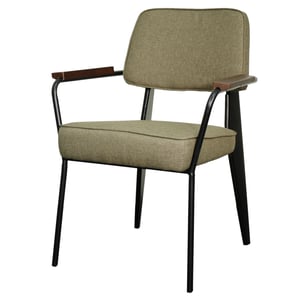 5. Jazz it Up with Navy Blue/Gray and Gold -- Antique Gray and Navy Blues complemented with Brass/Gold tone reign supreme. The timeless Blue and Gray palettes imply practicality and calmness, effortlessly combined with Gold tone for an instant drama and luxe effects.
Our latest Navy and Brass dining decor highlights Gray as the primary color with subtle hints of gold/brass as accents that pop.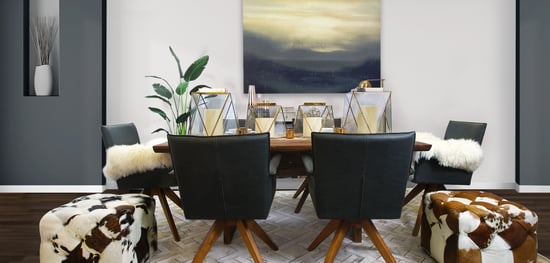 Swiveling Mid-Mod style arm chair with star shaped legs coupled with cowhide stools and live-edge dining table.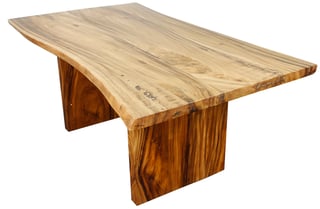 Trembesi 72" Rectangle Dining Table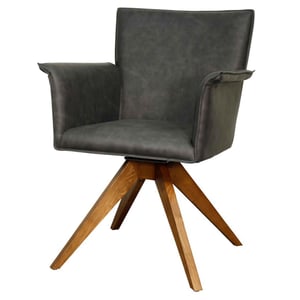 Addison Swivel Faux Leather Chair in Antique Gray
From our family to yours, have a nice holiday! Let us know your dining decor ideas or looks that resonate with your personal style. We would love to hear your comments below...