According to the Forest Stewardship Council (FSC), consumers' increasing awareness about the effects of global warming, motivated a change in buying behaviors that resulted in new government mandates for the furniture industry.
As we mark the 48th year of Earth Day, two natural materials (Bamboo & Rattan), spring to mind when we think about fast-growing and sustainable resources for home furnishings.
BAMBOO
Grown as grass stems (Poaceae) that are typically hollow in the middle called culms. Bamboo culms' heights range between 4 inches to 130 feet, depending on the species type. Most are fast-growing perennials mainly farmed in East and Southeast Asia.
In her book, "The Craft & Art of Bamboo", Carol Strangler (2009) described how Bamboo's toughness and pliancy is a symbol for "Resilience and Harmony" as it frames the cultural fabric and livelihoods for many people in the Eastern hemisphere.
Here are some interesting facts:
There are over 1200 varieties.
Super fast-growing that it reaches its full height within 1 - 2 seasons, most natural materials grown for home furniture takes decades to grow.
Rhizomes (growing bamboo stems that grow underground) form a mat so thick and sturdy, that even today, people use it as a shelter during earthquakes.
Could be "invasive" to other plants if it's not properly contained, as the rhizome systems grow and spread rapidly.
Makes beautiful furniture! See ours below.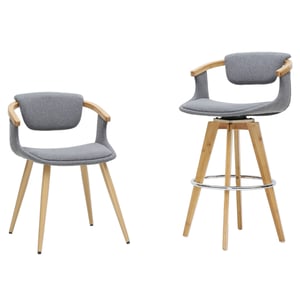 Darwin KD Fabric Bamboo Chair & Bar Stool in Stokes Gray
(sold separately)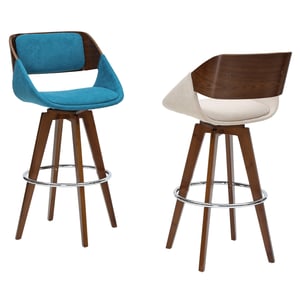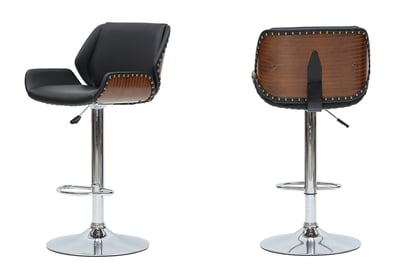 Tudor KD Faux Leather with Gaslift Bar Stool
RATTAN
A type of climbing Palms plant (Arecaceae), originally from the Malay word "rotan." Rattan stems are derived from its tubular shape leaf sheaths called cane. Similar to Bamboo, they are strong and flexible, therefore, it is ideal for furniture construction. Other parts of the stem are typically used as split or peeled for binding the furniture frames, or for creating handicrafts items such as baskets, purses and childrens' toys.
Here are some interesting facts:
There are over 600 varieties of rattan, of which "Calamus" is the most commercially valuable.
One of the strongest natural materials that could grow up to 100 meters.
It is a naturally renewable plant that grows in the tropical regions of Africa, Asia and Australasia.
Provides rural communities livelihoods in South and Southeast Asia.
Makes eclectic and classic furniture -- see ours below.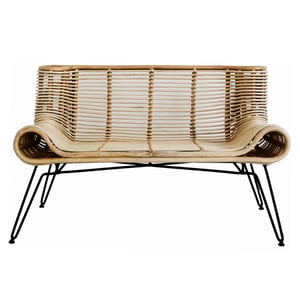 Botega Rattan Bench on hairpin legs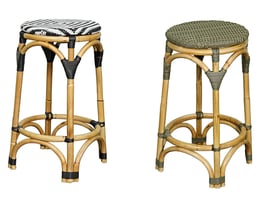 Adeline Bistro Bar or Counter Stools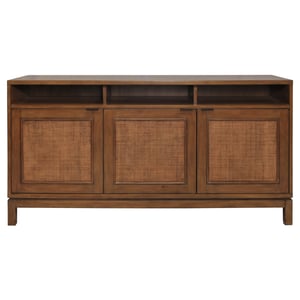 Branigan Rattan Panels Sideboard 3 Doors
Other Options
As the "Wabi Sabi/Japandi" culture calls for a lifestyle that's aesthetically pleasing, yet embraces imperfect qualities that are earthy and one-of-a-kind, consider other furniture products that are reformed from salvaged materials (e.g. wood railroad ties, barnyards, fences, porch posts, mantels and scrap leathers). These creations make unique, conversation starters that stand out in your living spaces and a sensible choice to reduce carbon footprints.
Explore:
---
---