In the spirit of holidays and gathering together with your loved ones, we are sending warm thoughts and greetings to all! We wish that the upcoming holidays will be stylish, safe and enjoyable for everyone. With this in mind, and in promoting calm and healing vibes for the year, our latest dining collection showcases cream and gray tones that are integrated with natural accents for renewed elegance in styles and interior decor.
Here are the color palette and dining inspirations for the latest collection:

Monochrome Elegance
Creams, grays and whites is the color palette for calm and nurture during these extraordinary times. We've refreshed the fabric and color options to these best selling chairs with names like Cardiff Cream and Penta Gray. For the design contours, we've decided to stick with tried and true silhouettes that are easy to transform a dining space fashionably.
Valencia & Beverly Hills Chairs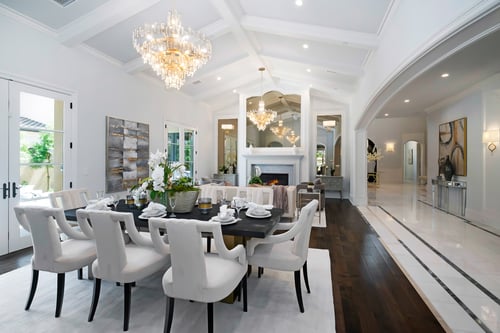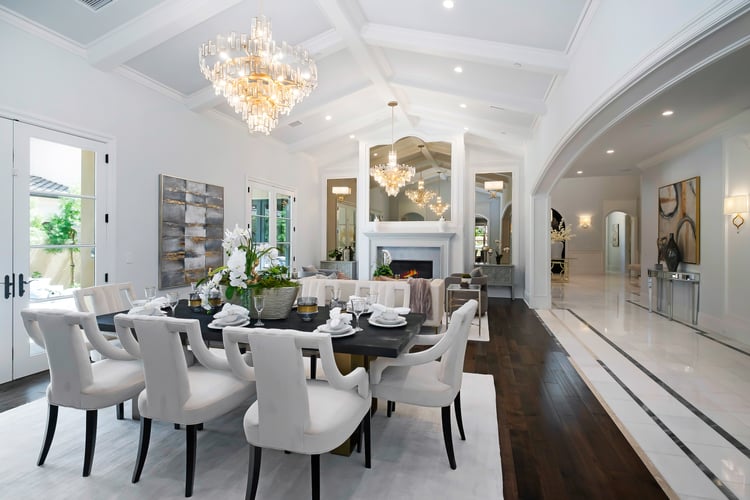 Modern Farmhouse
The Modern Farmhouse is warm and welcoming, which has been a favorite look for a while. Whether it's rustic or modern in variation, the décor brings authenticity and style to the individual. The color updates in our Dorsey dining chairs and counter stools are offered in the perennial Cardiff Gray and Cardiff Cream.
Additionally, the trestle base Bedford dining table and matching bench are now available in natural wood finish called Brushed Brown.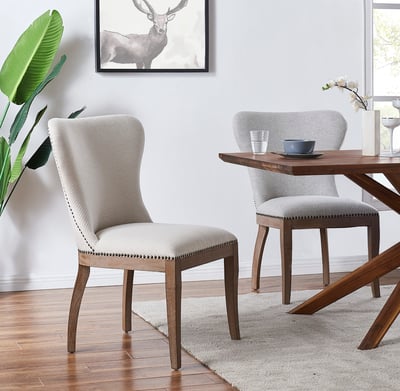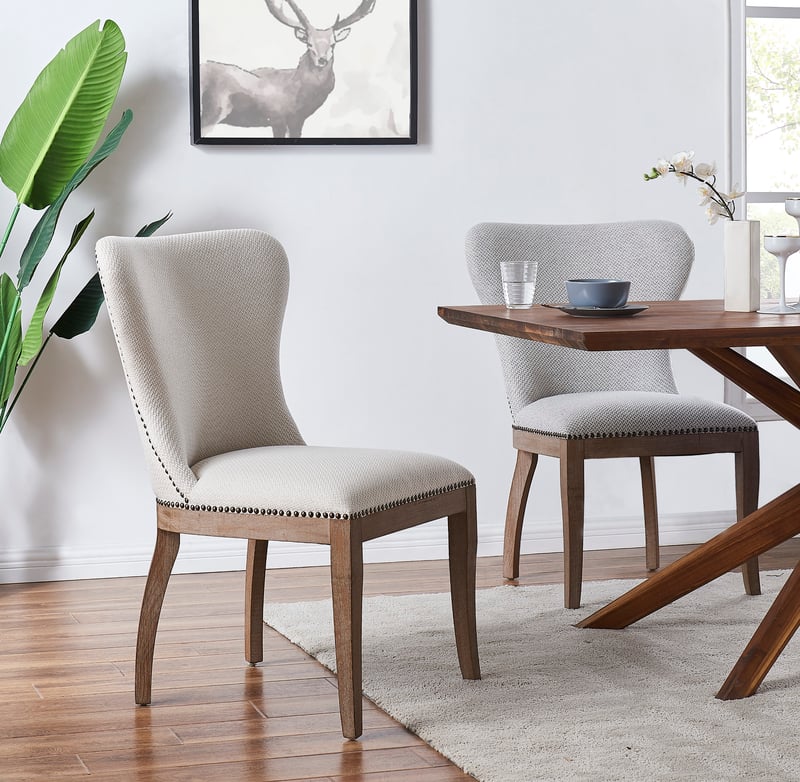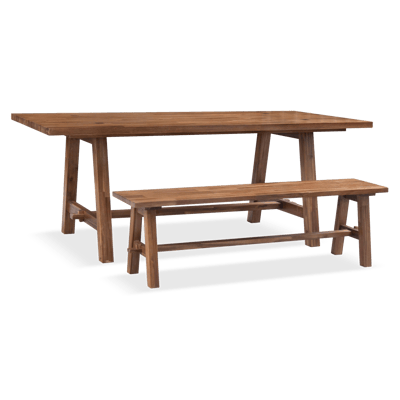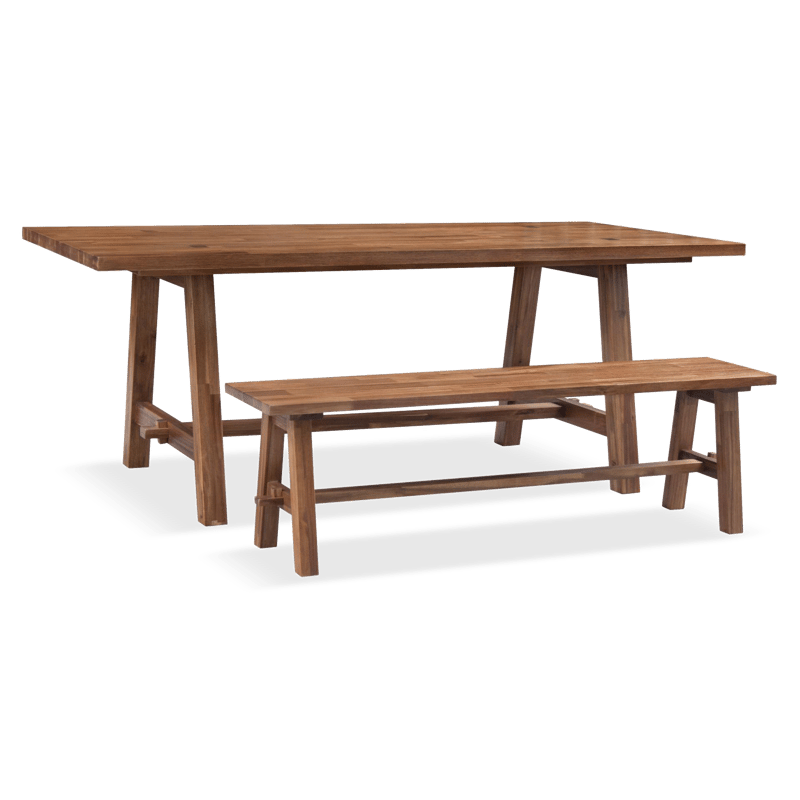 Bedford Dining Table and Bench
Rattan & Rope Styles
This year's indoor/outdoor-inspired collection integrates Olefin Rope which is a synthetic fiber that provides strength and colorfastness. Similar to its rattan counterpart, the rope material delivers unique design in the form of interwoven patterns offering open and airy elements for the latest chairs and counter stools styles.
In the Rattan collection, Boho and Artisan Appeal designs are reintroduced with Canary Brown and Gray finishes into the best-selling and new style items.
Damara Rattan and Counter Stool
Delroy Rattan Chair Kara Rattan Accent Chair
Urban Contemporary
Residences with smaller square footage still opt for functional and up-to-date furniture that are easy to mobilize and reuse around the room as side or dining chairs. Benches are utilized for extra seating for dining or relaxing within the room.
Our latest collection provides furniture pieces that are easily mixed and matched; transforming spaces into cohesive and stylish dining rooms.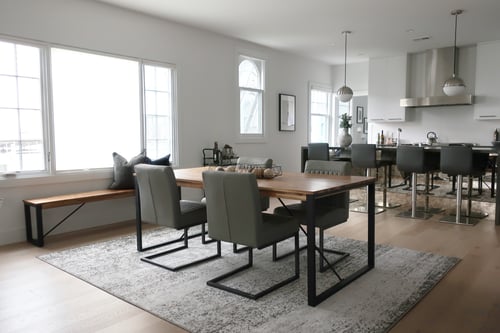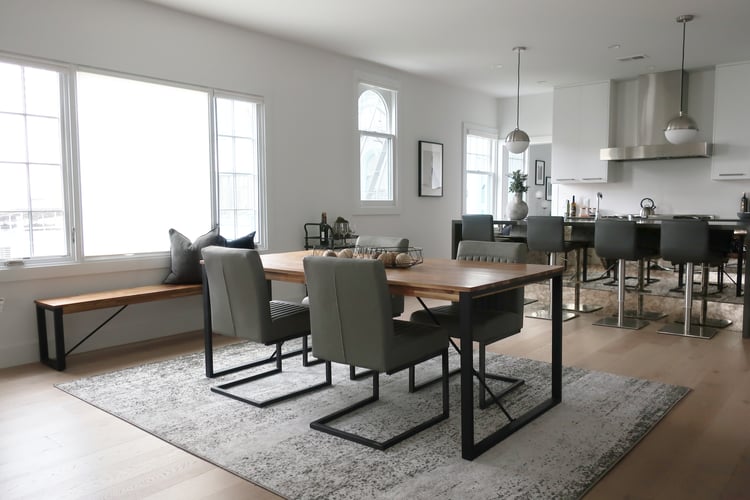 With these ideas in mind, we hope that your dining season is filled with your favorite people that brings cheerful moments for the rest of the year! In case you're still curious, let us show you additional dining season inspirations:
And, download the latest catalog: