If many of your clients are gearing up to move into a new home, there are probably a ton of things to take care of on their to-do list. Buying furniture is one of the most important and biggest investments your client will make, so it's always a good idea to make sure they choose the right pieces at the right price. There's a lot to consider when furnishing a new house, from the dimensions to the durability and much more. Check out this guide featuring some advice on what to avoid, along with actionable, helpful tips to make their next furniture buying adventure easy and, most importantly, affordable.
10 Important Things to Avoid When Buying Furniture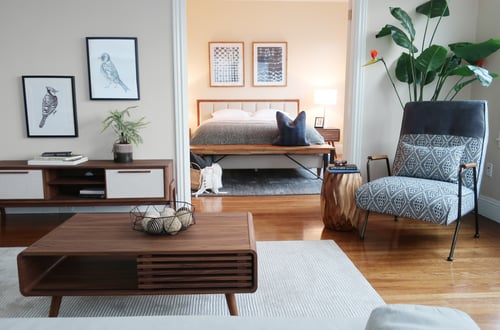 There are some common furniture buying mistakes that people make, which often leads to buyer's remorse. Here are the 10 most important things to focus on when consulting your customers about what to avoid when buying furniture for their new home, along with some suggestions.
Not measuring: Measuring your space before you buy any new furniture is absolutely crucial. If you don't measure, your furniture might not fit through the door, or it won't fit properly in the room. Record the dimensions of every room of the home, noting the length and width in feet. You should also draw a basic layout on paper to help you choose the right size furniture for every space. A sectional won't fit correctly if you have a small living room, for example. Measuring furniture includes checking the length, width, depth, and height of every piece. This will ensure that every item you buy fits nicely in its designated spot.
Painting first: You might be tempted to paint your new home before you buy new furniture. However, it's much easier to purchase furniture based on the colors in the room after it's already there. Go ahead and furnish the rooms in your home, then choose a beautiful paint color to match so everything coordinates nicely for a cohesive look.
Not scaling: Proper scale and proportion are key to a functional space. Make sure your new furniture works well in the room and doesn't overcrowd it. If the furniture is too large in proportion to the size of the room, everything will feel cramped. If it's too small, the room will feel hollow and empty. Choose everything in tandem so that every item works well with the other to create a correctly scaled space
Not considering your lifestyle: If you have children or pets, you need to select furniture that fits your lifestyle. Choose upholstered pieces that are easy to clean and maintain if you have a lot of foot traffic and a large family. Having beautiful furniture in your new home is important, but it won't do any good if it isn't functional too. Look at each item and think about how it will fit your lifestyle before you purchase.
Being unrealistic about maintenance: All furniture undergoes regular wear and tear, but some materials are easier to maintain than others. Always make sure that your new furniture can be cleaned easily and that it's not too difficult to repair if something ever gets broken. Search for furniture that's easy to care for, so you're not spending all of your time worrying about maintaining it or keeping it clean. Stock up on products to help you maintain it, like wood furniture polishes and waxes, leather conditioners, and a quality vacuum cleaner to get rid of crumbs between sofa cushions.
Buying everything at once: Buying furniture is exciting, so it's easy to feel like you need to buy everything at once. Furnishing an entire room or even your entire home all at one time could lead to buyer's remorse later. Focus on the most important pieces first, like the bed for your bedroom, the dining table for your dining room, and the sofa for your living room. You can always add new items to go with it later once you determine which styles, sizes, and designs will work best in each room and for your specific lifestyle.
Getting into an "impulse buy": Don't get lured into furniture trends and make an impulse purchase that you'll regret later. Take your time and research furniture, looking carefully at things like customer reviews and examples of furniture in different homes. When you take your time buying furniture, you'll be much happier with the outcome.
Prioritizing style over comfort: A beautiful home filled with stylish furniture is important, but your comfort is more important. Don't sacrifice your comfort just to give your home a stylish look. If your new furniture is uncomfortable, you've essentially wasted your hard-earned money. Try to find pieces that meet somewhere in the middle, blending beautiful design with supportive and comfortable features.
Sacrificing quality for price: Saving money on furniture is always a good thing, but you shouldn't skimp on quality. Look for great deals on furniture that will still provide you with a quality piece you'll use for years to come. Remember that new furniture at an extremely low price usually means that it's made of low-quality materials, and it might not hold up to a lot of wear and tear.
Overfilling the room: If you buy too many furniture pieces, it can make the rooms in your home feel cramped and overcrowded. Adding too much furniture will end up making your home feel cluttered, which can lead to higher stress levels. Try to stick with the basics first, then add accent pieces as needed.
How to save money when buying furniture
Saving money on furniture is easy when you keep these helpful tips in mind.
Shop Online: Shopping online is one of the easiest, most effective ways to save money on everything from furniture to décor and more. Look for websites that offer free shipping to save even more. Before you click the "purchase" button, make sure you read the customer reviews thoroughly to ensure that you're getting a good deal and a quality item.
Garage Sale: Scour local garage sales to find decent quality furniture. In many cases, homeowners simply need to downsize, or they don't want to take perfectly good furniture with them for a move. You can always negotiate with the seller to bring the price down even lower, too.
Buying antique furniture: Not all antique furniture costs an arm and a leg. Shop at some local consignment stores to score a good deal on beautiful antiques. The perk of buying antique furniture is that it's typically made of durable materials, and it's built to last, so you're getting more out of your investment.
Repurpose and recycle: You don't have to buy every single thing brand-new for your home. In fact, some of your furniture can easily be repurposed or recycled. An older coffee table can look new again with a fresh coat of chalk paint. Go through the items you already own to see how many of them can be repurposed or reused in other rooms or for different reasons.
Refurbish: Refurbished furniture can look just as beautiful and last just as long as new furniture. Switch out hardware, add a fresh coat of paint or finish, or reinforce furniture to make it stronger. Simple changes to existing furniture can make it look brand-new and give it a new purpose without breaking your budget.
Upcycle: Upcycling furniture is similar to refurbishing, and it involves adding your own personal touch to each piece. You can make any piece of furniture look brand-new with some simple changes like painting it, adding new hardware, or taking it apart and rebuilding it to turn it into something new.
DIY: If you're handy with a hammer and nails, don't be afraid to try your hand at some DIY furniture. Building your own furniture creates feelings of pride and a sense of satisfaction. It's also an excellent way to save money on new items like tables or chairs.
Get sales alerts: Sign up for sales alerts from some of your favorite furniture stores. Many retailers offer deep discounts at various times of the year, which means you could save a lot of cash if you're patient.
Time your shopping: Many local furniture salespeople have quotas and work on commission, which means they might be willing to offer you a deal at certain times of the month. Ask if they can provide you with a deal or throw in free delivery to help you save a bit of extra money.
How to care for and maintain your furniture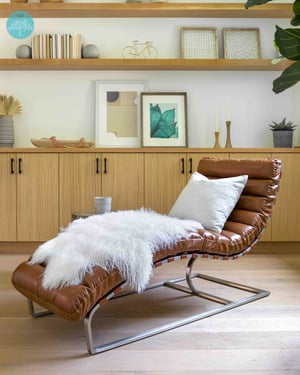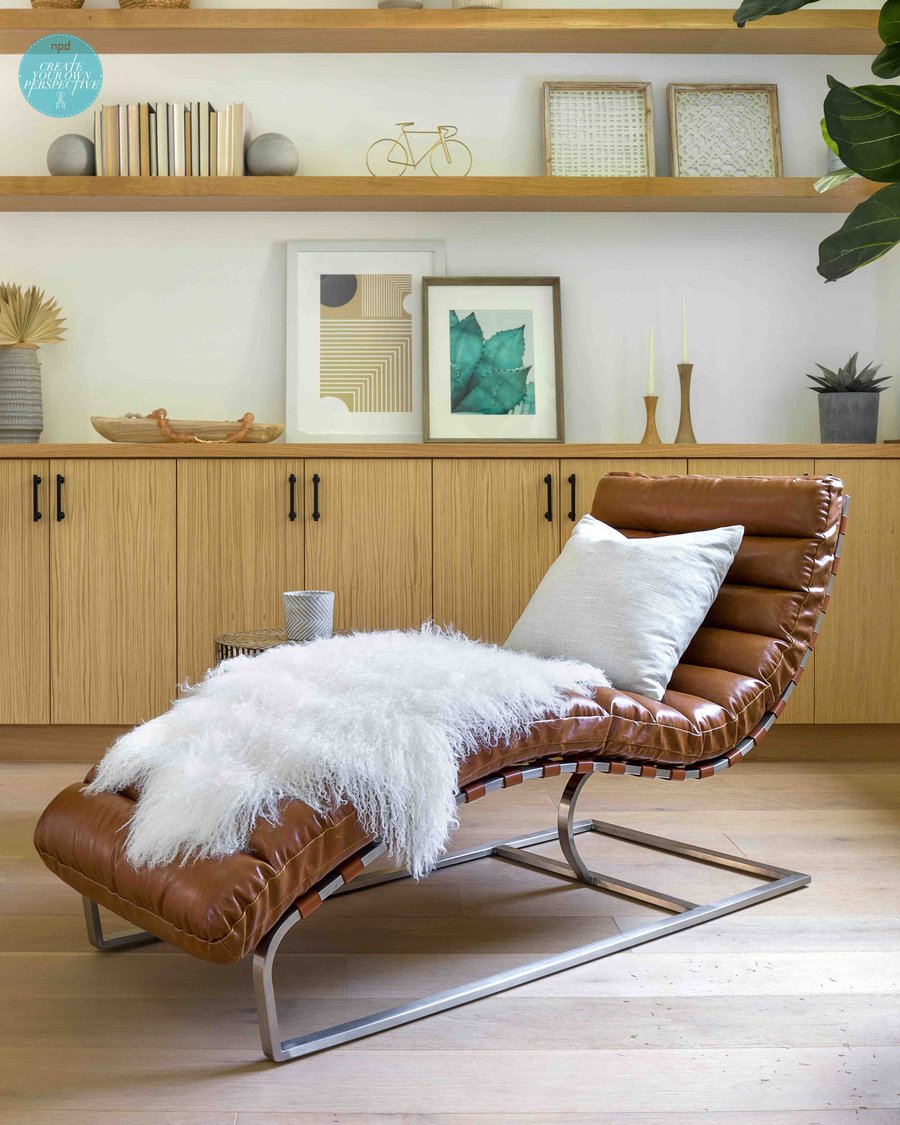 With so many furniture styles and options to choose from, it's important to maintain and care for each item to keep it in good condition. Here are a few do's and don'ts to keep in mind when it comes to furniture maintenance.
Do's
Remove dirt, dust, and debris from wood furniture, often using a soft, damp cloth or paper towel.

Take care of wood furniture by polishing it regularly and using a gentle, silicone-free furniture cleaning product.

Repair scratches as soon as possible, using a

furniture touch-up pen

that matches the finish.

Keep furniture out of direct sunlight, especially leather and wood, which can become discolored and dry out over time.

Only use cleaning products made for your furniture's specific material to avoid damage.

Wipe spills immediately whenever liquid comes in contact with your furniture.

Rotate or flip seat cushions every few months to keep them comfortable and looking new.
Don'ts
Do not use an all-purpose cleaner, bleach, or abrasive cleaning products on your furniture.

Don't put off

dusting your furniture

. Airborne particles can build up on wood, leaving a layer of dust and grime that may scratch the finish.

Never add a tablecloth to your tables until they're completely dry.

Do not arrange your furniture near radiators, heat or air vents, and air conditioning units. Extreme temperature changes can easily damage furniture.

Don't sit extremely hot or cold beverages or food directly on top of your furniture – use a coaster or protective cover like a tablecloth.

Avoid placing your furniture close to the fireplace or wood-burning stoves.
If you just got married, just became independent, just moved to college, or are just ready to start buying furniture for your new place, be sure to keep these helpful tips in mind. Remember to measure the rooms in your home as well as the dimensions of your new furniture to find a perfect fit. Choose furniture that fits your lifestyle, and shop garage sales and websites to help you find the best deal so you'll have fabulous furniture the whole family will enjoy for years to come.
For information on wholesale furniture or to find out how to become a dealer, visit www.newpacificdirect.com