Visualize the post-war era between the 40's and 60's when most Mid-Century experts indicate the beginning of this movement. That period is when the Boomers' lifestyle created a demand for suburban modern tract homes as they established their nuclear families.
The new post-war architecture brought about uncluttered geometric lines that emphasized simplicity and utility due to limited resources. The idea was to integrate an open space setting by using natural lighting (e.g. windows around the house) and an easy indoor/outdoor transition that's exemplified in Eichler-style homes. These distinct architectural elements inspired an innovative furniture style that's called Mid-Century (Mid-Mod, Modernism, Post-Modern).
Design Characteristics:
Minimalist Lines incorporating smooth curves and geometric forms inspired by nature.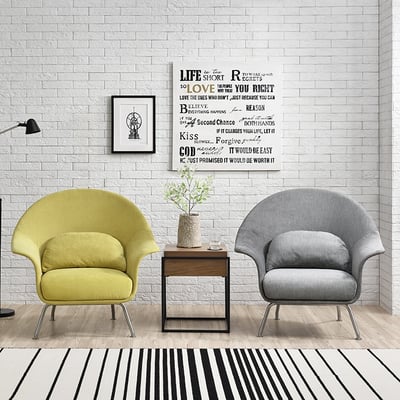 Chiara in Petal Shape Accent Chairs
Man-Made Materials such as plastic, plexiglass, bakelite, fiberglass were introduced.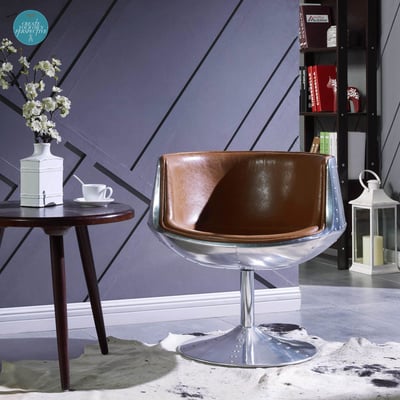 Conan Fiberglass + Aluminum Aviator Style Accent Chair
Stainless Steel & Glass that are innovatively paired with traditional woods such as Teak, Oak, Walnut and Rosewood.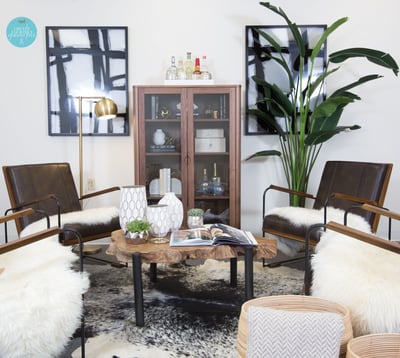 Incorporating Teak wood for a rustic Mid-Mod appeal
Bold Colors we now called "vintage" i.e. Olive Greens, Aqua Teal, Lemmon Yellow to Earthy Browns.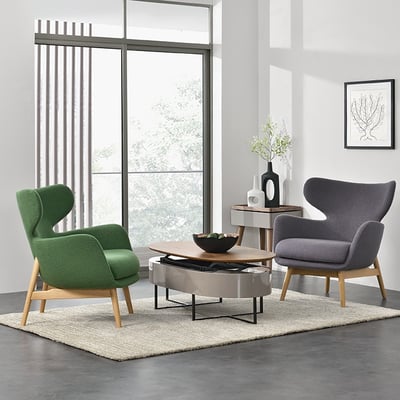 Integrating vibrant color palettes with clean + simple silhouettes
Mid-Century furniture is built with materials that are practical and accessible and therefore; the style's influence perpetuates in modern times, as Designers and Manufacturers continue to create and market their products guided by the timeless aesthetics of that era. And although colors, patterns and fabrics change according to trends, the new generation of consumers embrace the fundamentals of Mid-Century furniture and incorporate them into their homes.
---
---