While the world may feel uncertain, one thing for sure is that we're looking forward to the warmer days of summer. During current shelter-in-place restrictions, many of us might be keeping busy on indoor home projects or a patio refresh. It's no surprise that the latest Wayfair study indicates that searches for rattan garden furniture are up 401% year-over-year, while searches for patio seating are up 171% and outdoor seating groups are up 30%.
With sustainability statement pieces in high demand, we've geared up our rattan and natural pieces selections for 2020. Our latest collection offers clean, classic and Scandi-modern styles in eco-friendly rattan and bamboo materials.
Scandinavian
Neutral hues, clean lines and compelling designs are the endearing qualities in Modern Scandinavian style. Our latest Massa accent chair brings back the cool retro vibe with contemporaneity. As bent rattan rounds and envelops the frame in an equally charming shape, cane panels adorn the back and side rests.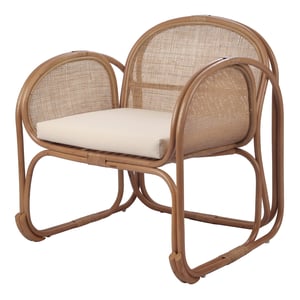 Massa Rattan Accent Chair
For a casual lounge look, the open slatted back and seat of Valdes accent chair offers a relaxing, island vibe. Bent rattan poles are intricately handcrafted to create vertically lined back for a visually appealing style, while propped on solid Mahogany wood legs.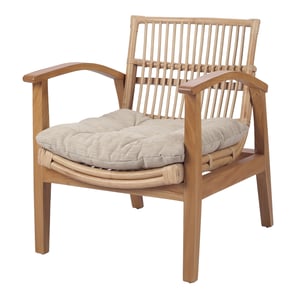 Classic
For looks that favor the transitional and classic styles, the current collection offers colonial silhouettes that span from casual, Victorian-inspired to tropical aesthetics. The Tatum collection highlights Coastal laid-back styling with subtle wing back profile and tight checkerboard design. Handcrafted of rattan materials in an elegant Canary Brown finish, it also features wrapped joinery and cane back panels.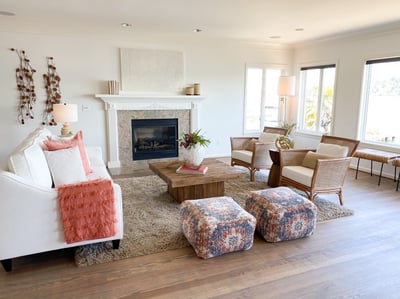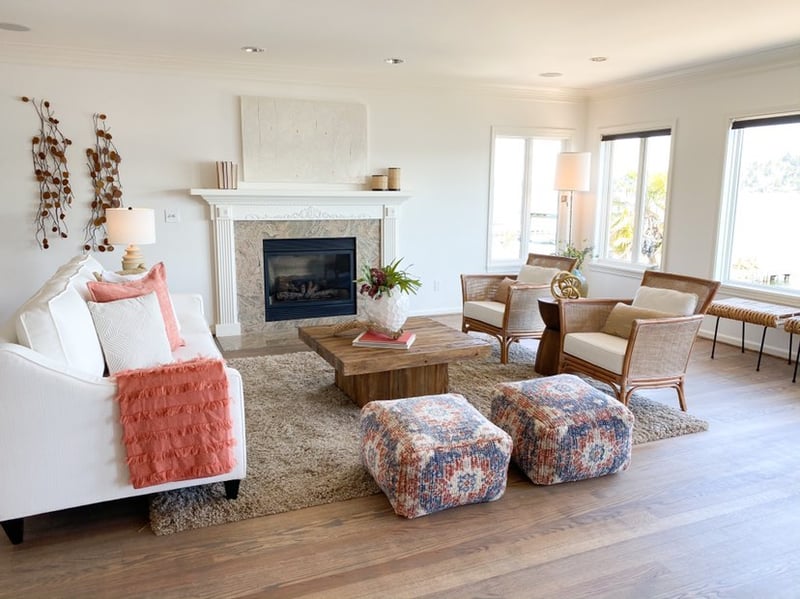 (photo courtesy of Seattle Staged to Sell)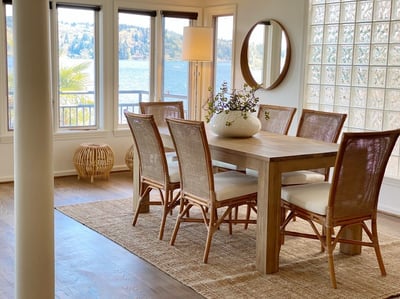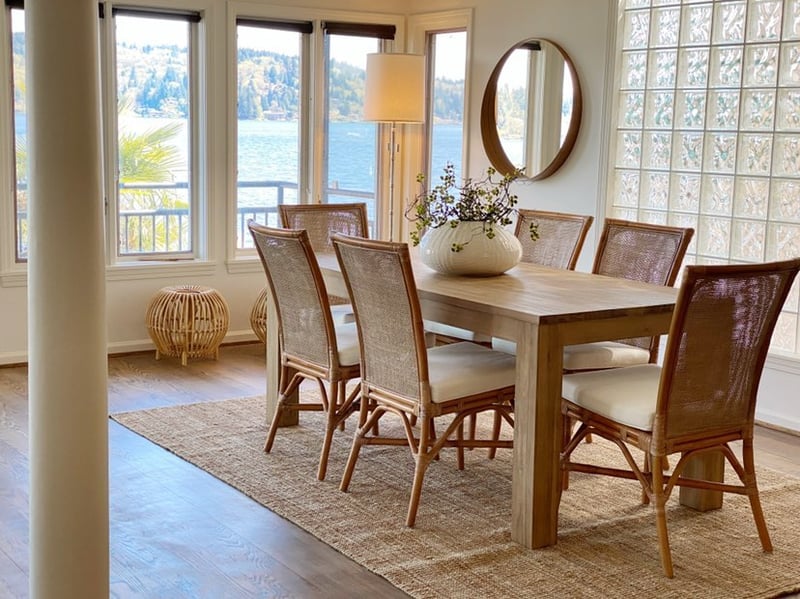 (photo courtesy of Seattle Staged to Sell)
Dark Ebony Finish
Dark ebony finish on rattan is on the upswing; creating a super-chic Bohemian look with a Scandi-Mod spin. The latest Vanessa accent chair forms a sculptural profile bringing airy, vintage vibes in black painted rattan poles that contrast beautifully with cane webbing back and side rests.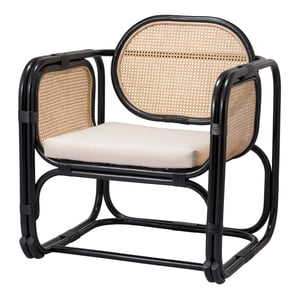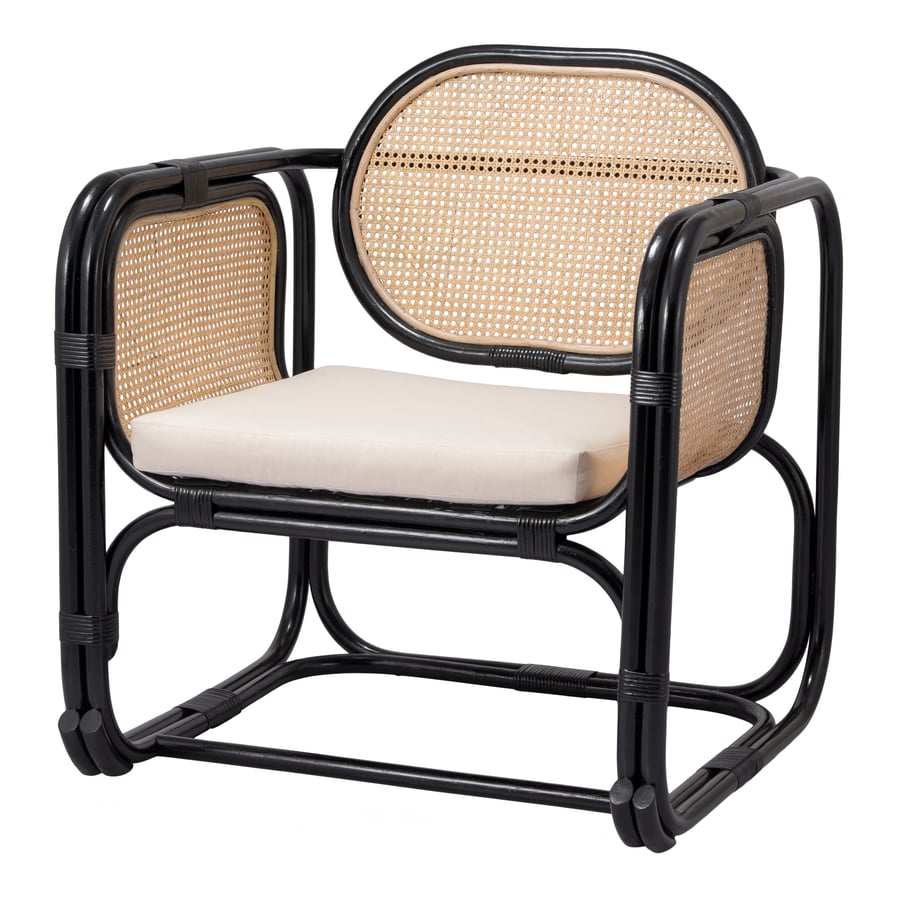 Another beautiful reinterpretation of the classic design into today's chic elegance is the Virgo chair. No longer synonymous to Florida rooms and beach-side furnishings, this dining chair features a formal flair in the solid mahogany frame that wears a stately black finish.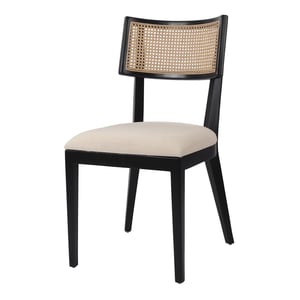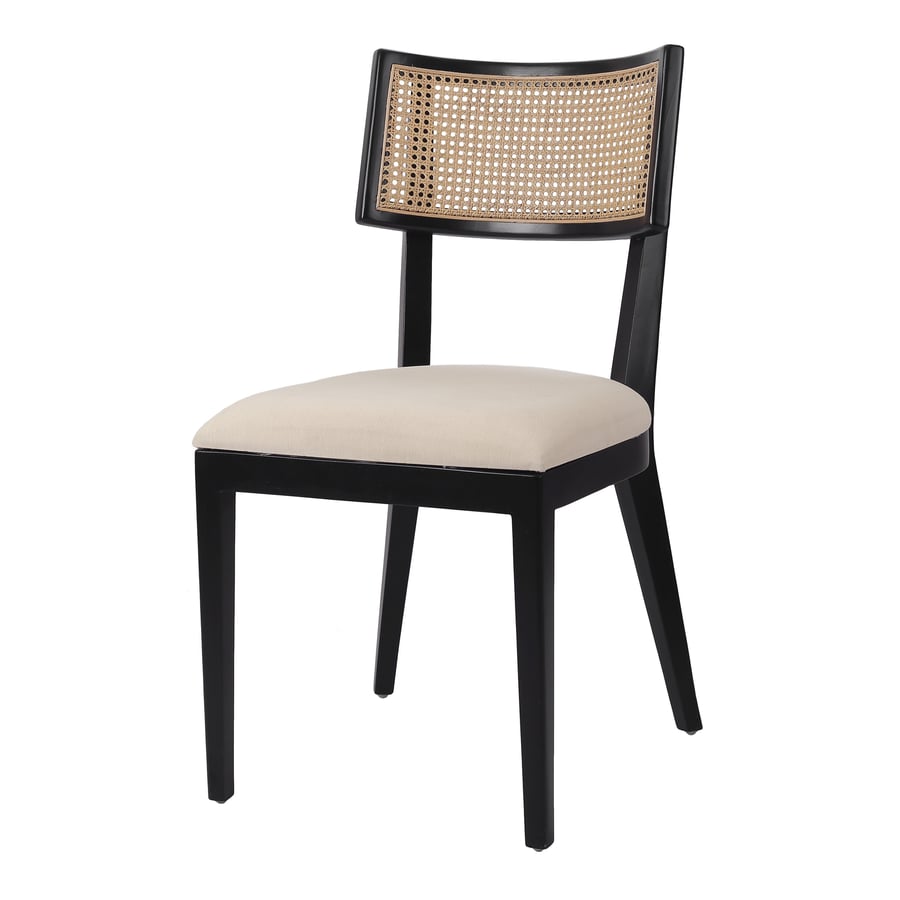 Virgo Rattan Dining Chair
Click here to see additional Rattan items in black finish
Occasional
For entertaining and serving extra functions around the house, we introduced bar carts and charming side tables in the latest collection. Our rattan carts feature creative handcrafted designs that are manifested by intricate arches and leaf-like motifs in two-tier configuration and canary brown finish. Caster wheels are incorporated for easy mobility.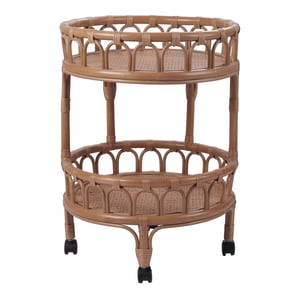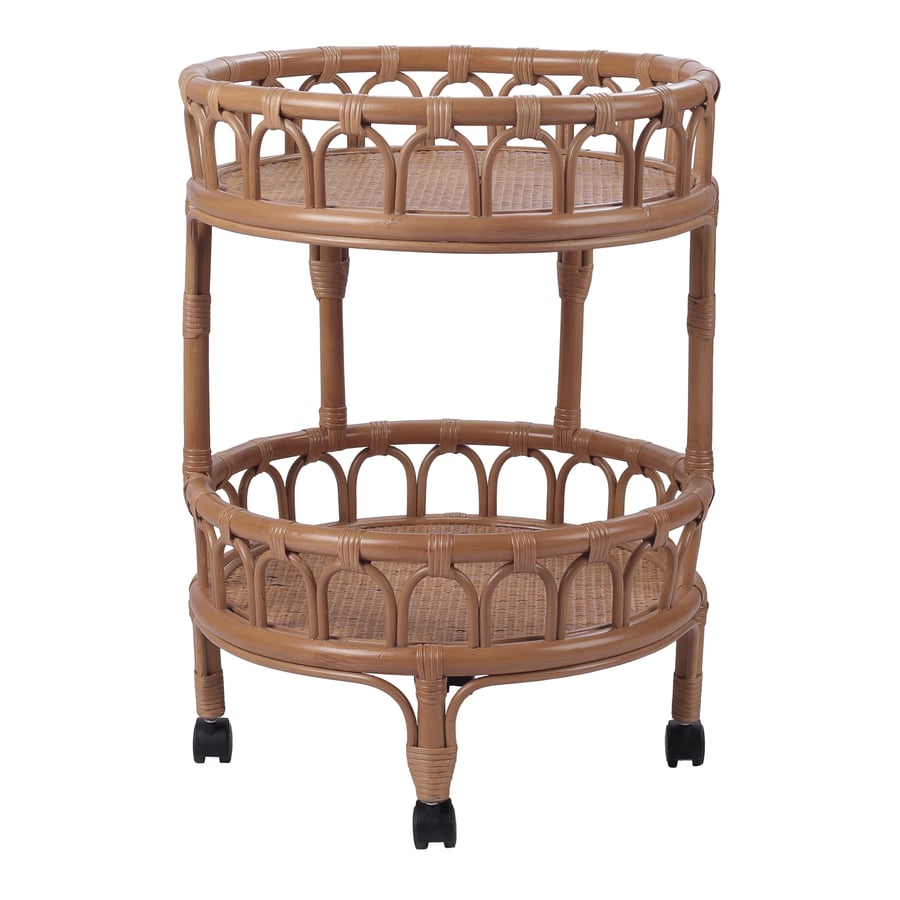 Dijon Rattan Cart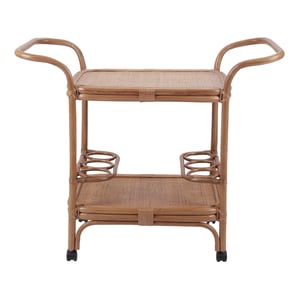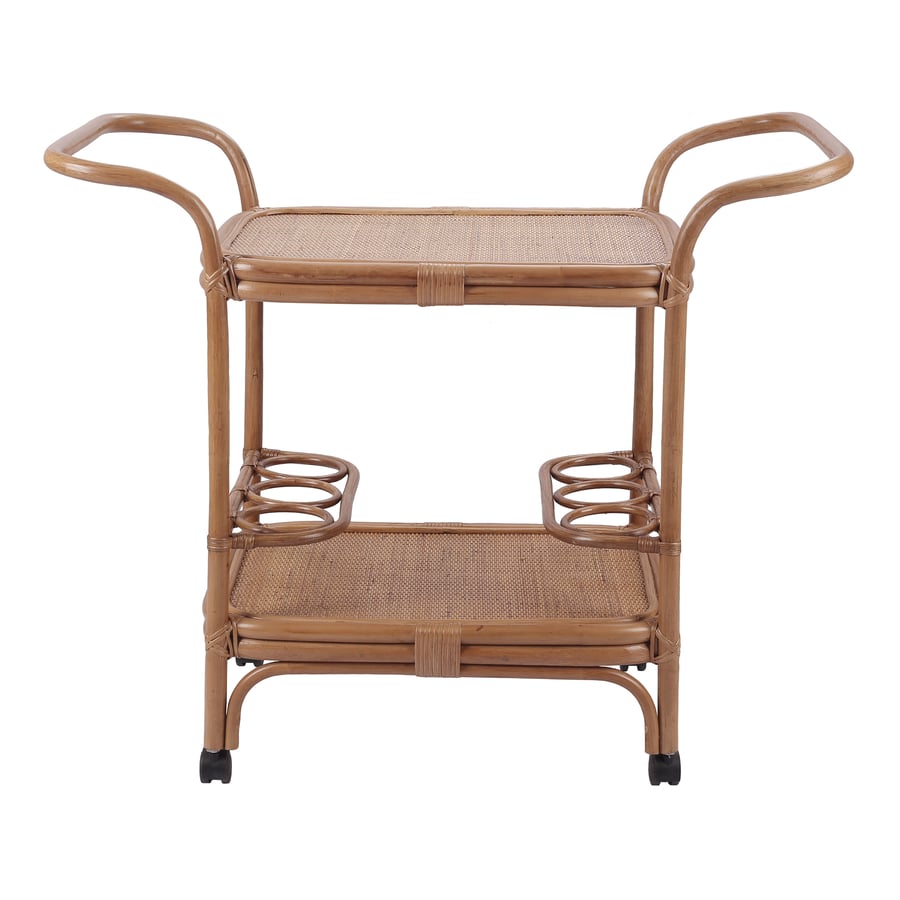 As the strong focus on creating an exterior decor to look as stylish as the interior continues, the incorporation of rattan to produce statement pieces for both markets have grown and expanded into wider selections of indoor furnishings. We invite you to see our latest rattan collection: