Signaling a change of attitude toward an inherent need for serenity and elegance, Pantone's 2020 color of the year points us to the Classic Blue hue. With its calming effects and variations of boldness, we find that this color is versatile and easy to integrate in any room. New Pacific Direct's collection of Blue-toned furniture encompasses items in the dining, living and accent categories.
Accent Collection
With a luxurious vibe and soft texture, Velvet fabric has made a comeback this season making a bold statement for livable luxury. Our blue velvet upholstered styles incorporate metallic finishes to complement the vividness of this hue.
The Mid-Century-inspired Arya chair offers on-trend styling and casual comfort. With its sophisticated wing back accent chair inspired by the Danish Modern look for your living space, it features soft navy upholstery upheld by splayed rubber wood legs.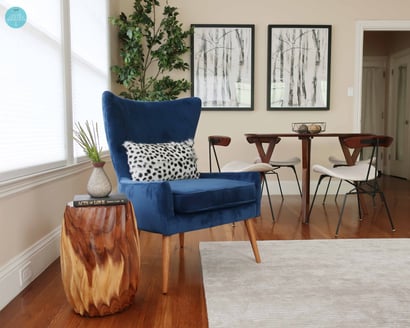 The latest top grain leather, Walsh chair includes Garrett Blue for a look that suggests masculinity and comfort. Featuring a tufted back, thick and generous seating cushion that swivels 360-degree, it's a family-friendly solution for the home office or living room. The popular blue tone top grain leather products are also incorporated in our Best-Selling Arya swivel chair and Bjorn accent chair.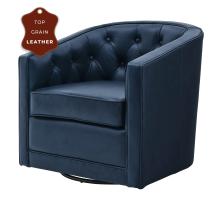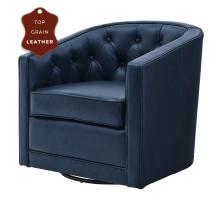 Walsh Top Grain Leather Swivel Chair in Garrett Blue
Living Collection
Attainable luxury and coziness are prime selling points as we feature the latest Kiky Ottoman; borrowing the form from art-deco style with sweeping curves and angular lines that's matched with royal blue upholstery and gold painted legs.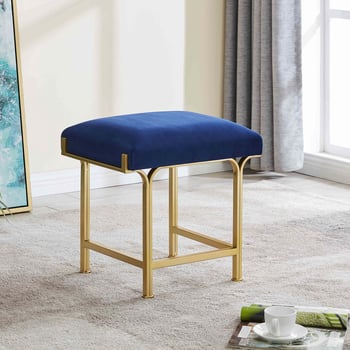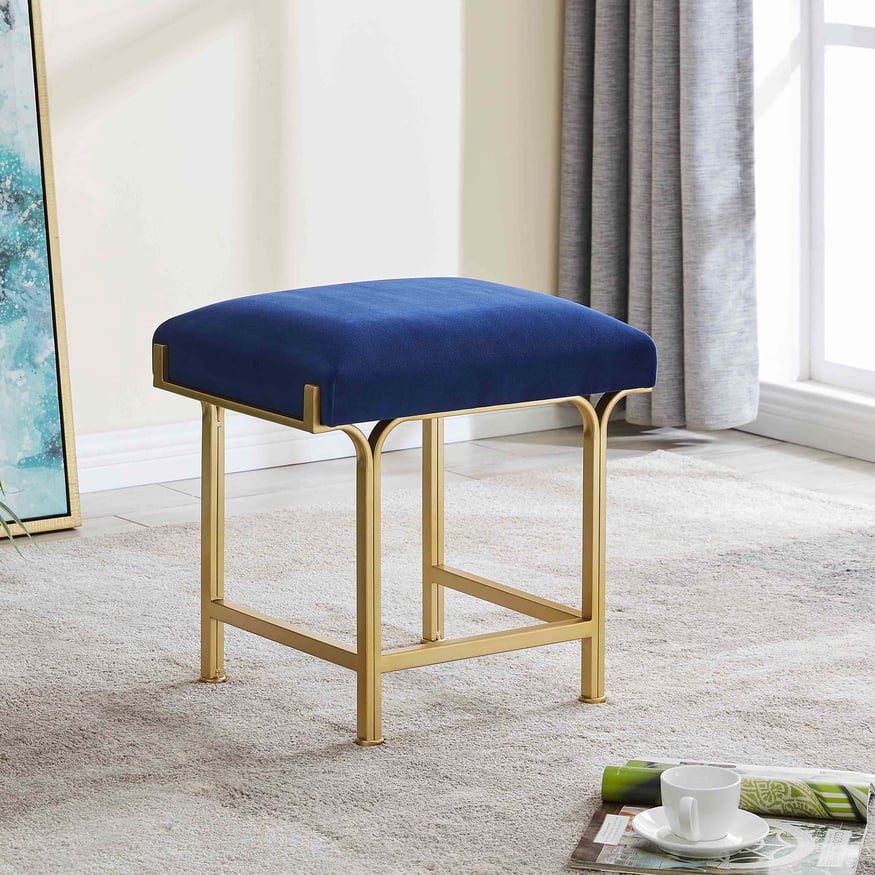 Kiky Velvet Fabric Ottoman in Serene Dark Blue with Gold legs
For a tried-and-true item that's versatile in any room, the Cameron bonded leather storage ottoman provides double duty function with a reversible tray that stores items or as a placeholder for beverages or snacks.
Cameron Square Bonded Leather Storage Ottoman in Vintage Blue
Dining Collection
Simply incorporate the Parson style chair for a modern appeal. Designed with uncluttered lines that provides a contemporary and clean look to the space, our Beverly Hills dining chair features the classic blue hue with tailored tight stitching bonded leather upholstery.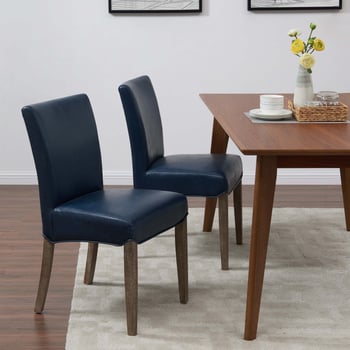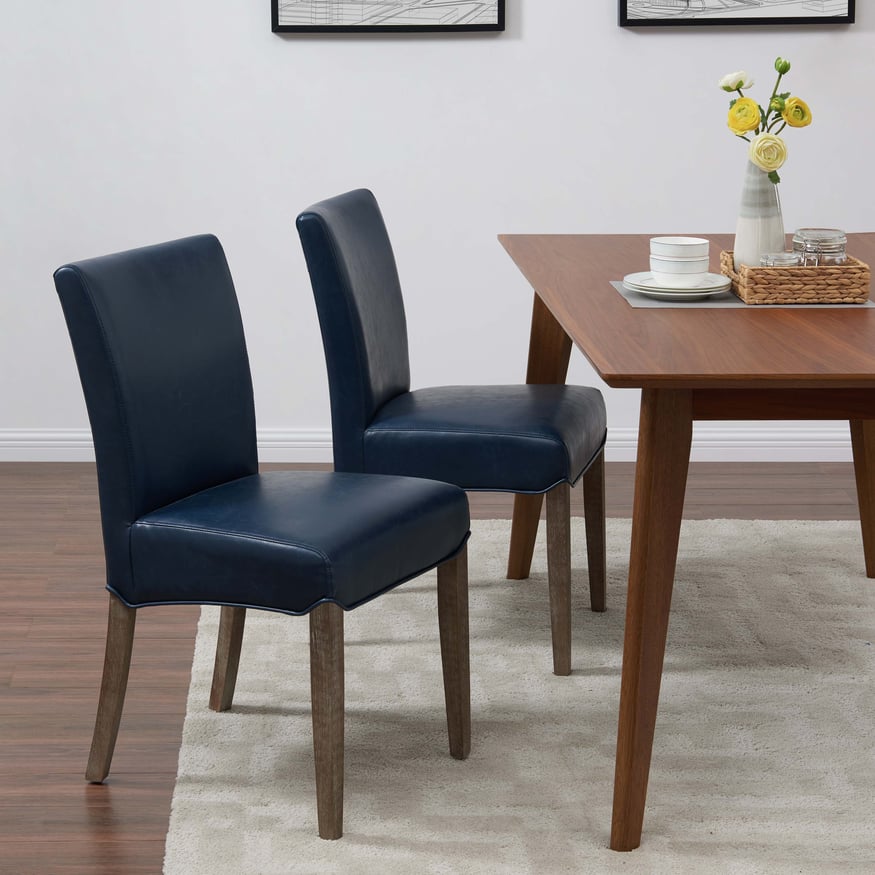 Beverly Hills Bonded Leather Chairs in Vintage Blue
A fun twist in fabric and material makeup our Fabian bar stool. Art meets Function as densely padded upholstery creates a chunky knitted appearance structured in a delightful weaving texture.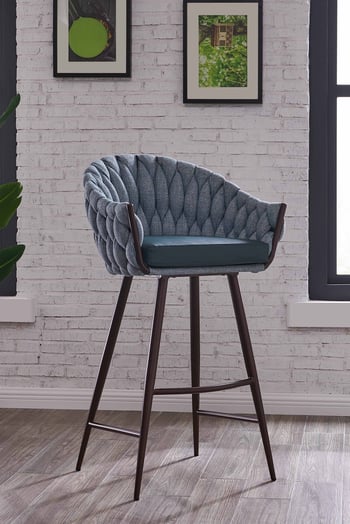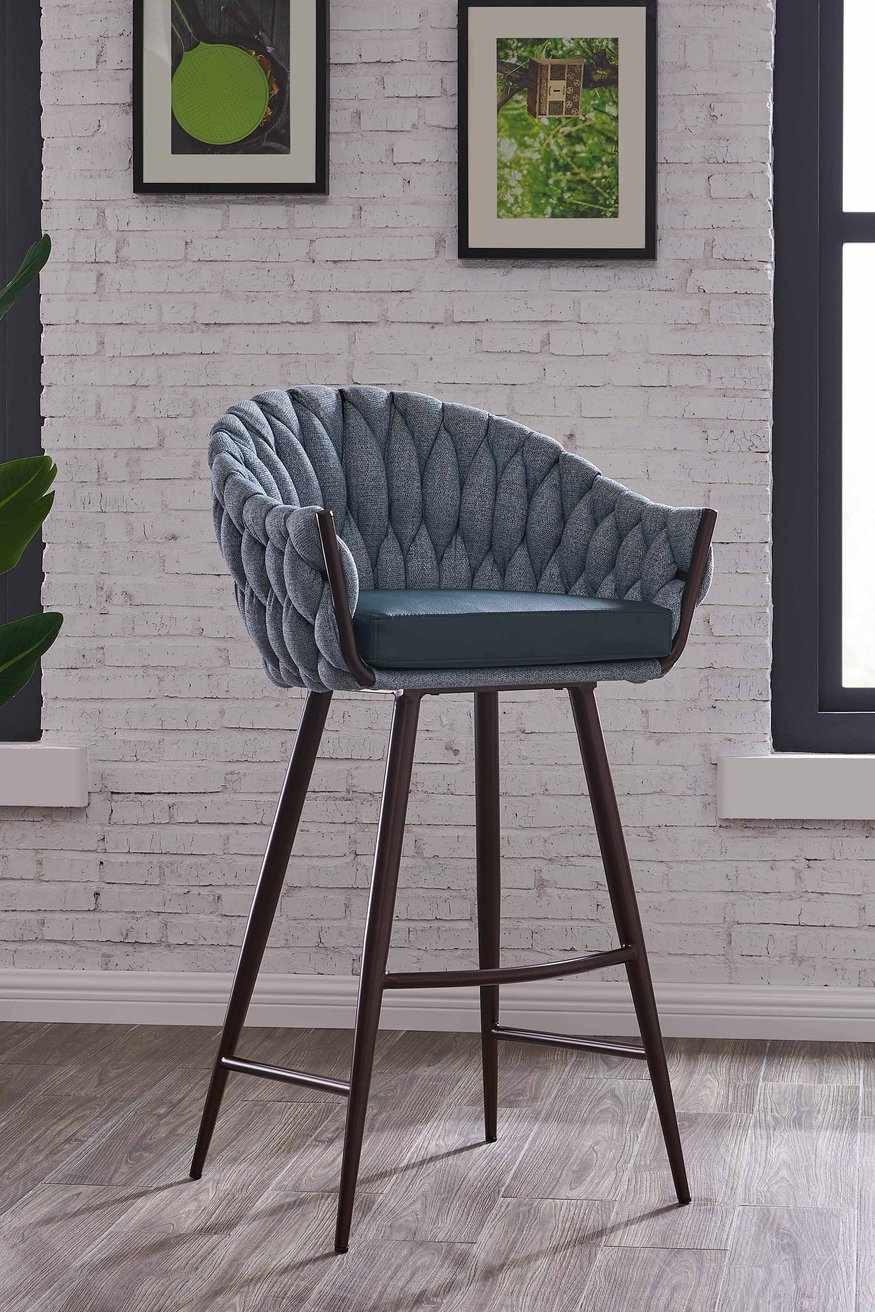 Fabian Bar Stool in Alpine Light Blue and Green
What's your Classic Blue favorite item or design goal? Share with us @newpacificdirect
For more selections in the Classic Blue color, click the link below: