What is Bauhaus, you inquire? some kind of avant-garde ideology or the 80's Goth band? The answer is both, but in this article, we'll focus more to the former.
Recall the tubular steel frame cantilevered chairs with cane seat and back? Or the classic black leather sofa with pipe structure framing? These were all designed by early Modernists (i.e. Breuer, Gray, Mies van der Rohe, Stam), who shaped the tone in today's Minimalist styles.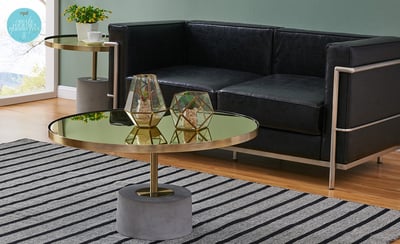 Randall Replica Faux Leather Sofa and Andrea Tables w/Concrete Bases
OVERVIEW
In 1919, Bauhaus Fine Arts and Crafts school was established in Germany as a result of reform movements to revitalize its citizens' livelihoods after World War I. The school focused on "building of the future" and prioritized education and training policies in which practicality and economic interests were served, shaping Germany as a competitive player in the industrial society.
Headed by architect-intellect; Walter Gropius, Bauhaus became the training center for artisans and craftsmen for producing good quality, affordable and beautiful products for the mass market. Integrating these ideas with technology, students were encouraged to experiment with new materials and modern manufacturing techniques.
In the furniture workshop, simplicity and space saving designs were top of mind. With simpler and innovative use of geometric lines, these early furniture design techniques pushed the Modernist movement to a new level of creative transformation.
Take a glance at our latest collections inspired by Bauhaus designs:
Chrome Tubular Steel - by experimenting with new materials, designers configured an entirely new furniture's shape and style.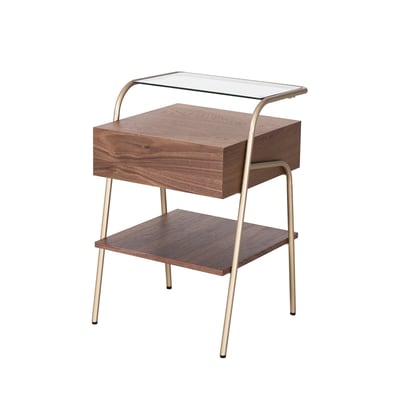 Blanc KD End Table with Glass Shelf and Drawer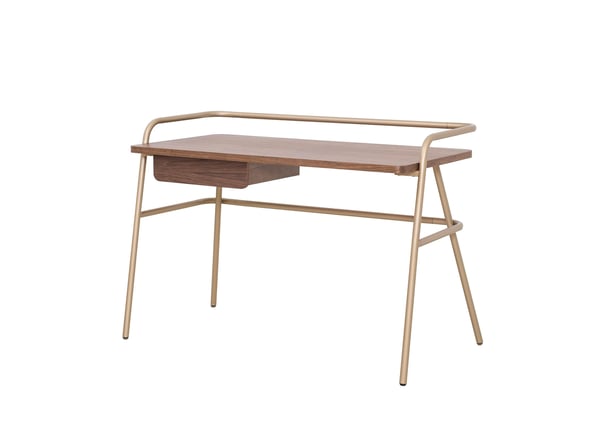 Rounded and Semicircular Curves - incorporating the new Modernist artistic elements and techniques, clean lines in the form of curves and simple geometric were introduced. Experimentation with materials such as glass, bent wood and tubular steels were prevalent.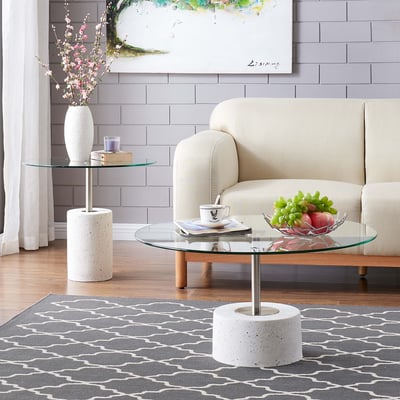 Sharon Coffee & End Table Glass Top with White Concrete Base
Cantilever Frame - altering the look from the Luxe Victorian and Art Deco over excess, the Bauhaus simplified and modernized design elements which fostered the Minimalist movements.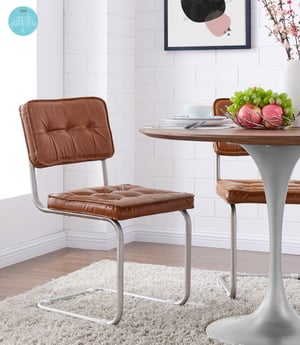 When the Bauhaus school came to a close in 1933, the Mid-Century period began soon after. Clean lines and natural finishes became the new design aesthetic, influenced greatly by earlier Bauhaus principles as revealed by its use of geometric shapes, sleek lines and primary colors.
If you're curious about this style period and want to see more Mid-Century ideas, check this
blog post
.